AIM Middle East offers a range of CPD courses for K-12 teachers which emphasise the process of teaching and learning focused school improvement. They are designed to provide active and collaborative professional development that embeds improved practice in the secondary classroom.
Each course is designed to include a clear presentation of the main ideas, tasks and classroom activities, opportunities for reflection, suggestions for further professional development and an opportunity to set future targets. They will include face to face sessions.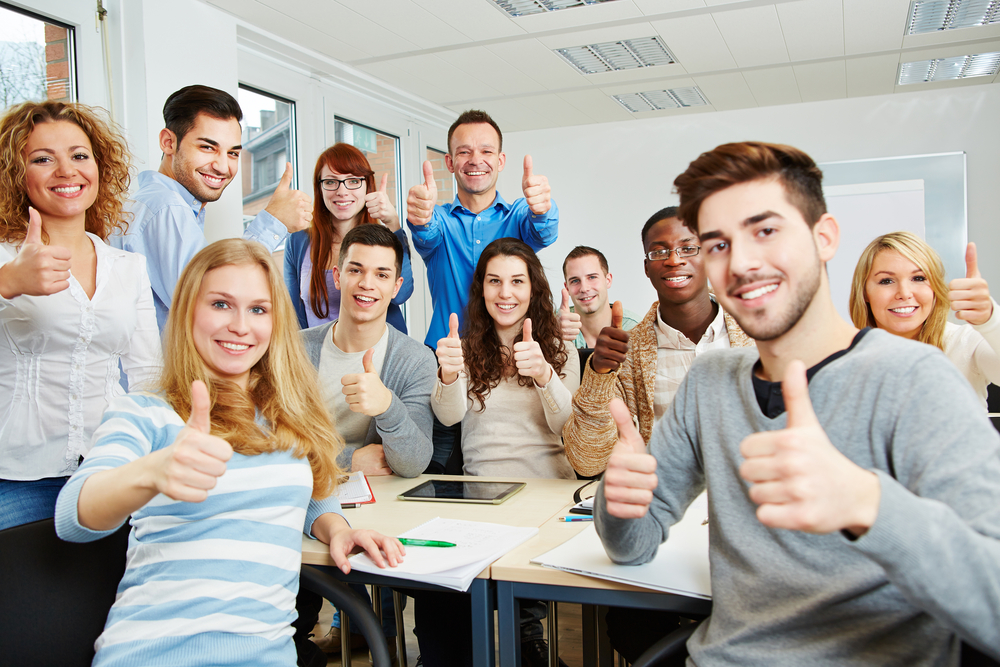 1. Effective Leadership
The leadership role is a challenging and varied one. The content of this course covers a wide range of areas and gives a complete overview. This course is suitable for both aspiring and existing heads.
2. Becoming an Effective Middle Leader
How to use data to raise students' achievement and helping teachers plan and evaluate effectively. Quality of teaching & learning. Leadership & management – leading a team, being an effective line-manager, using team meetings effectively, using support staff to ensure impact.
3. Exceptional Lessons In Primary Literacy
This course will show delegates how to improve the standard of learning in their classrooms through literacy by using exciting teaching methods and effective assessments. It will also clearly highlight to teachers and Teaching Assistants practical ways of implementing these practises.
4. Teaching Outstanding Numeracy Lessons in Primary
Importance and use of mathematical language. Progression in calculation – making links from early work. The concrete – practical – abstract approach. Every lesson a problem-solving lesson
5. Teaching Early Literacy For Struggling Readers
This course aims to equip teachers to effectively improve literacy and reading skills in young children. It will explore the various ways through which teachers can involve parents in their children's literacy education by developing a home/school relationship.
Participants will be shown how to use remedial strategies to improve reading. They will also be given ample opportunity to review their own skills and learn new techniques.
6. Outstanding Lesson Plan and Delivery
This is a very practical course as participants will be encouraged to develop their own lesson plan and receive feedback on their work from the course instructor. Participants will explore what it means to effectively plan and deliver an outstanding lesson and be equipped to maximize the number of outstanding lessons that they deliver.
7. Effective Marking & Feedback Practices for Teachers
Course participants will be taught how to agree strategies for marking and feedback across their school. Address practical ways in which effective feedback can be used to raise teachers' standards and improve their job satisfaction.
8. Effective Lesson Observation and Feedback
Participants will gain an in depth understanding on various issues including completing lesson observations, developing data analysis and evaluation skills and providing evidence.
9. Bringing Foreign Language to Life in the Classroom
How to Integrate ICT in language learning and teaching practice, How to resuscitate students' interests in the acquisition of Foreign Language. Look at ways of overcoming the difficulties of teaching a foreign language in the target language itself. How to have fun, using engaging and captivating methods of teaching abstract grammar topics.
10. Child Protection and Safeguarding
Ensuring the safety and well-being of children is a community effort. Early Childhood Caregivers need to recognize and understand their ethical obligations in supporting child protection. This course provides participants with an understanding of children's rights, awareness of tell-tale signs, local governance and their scope of involvement in such issues.
11. Effective Classroom Management and Discipline
How can a school plan for effective discipline? What are the best strategies to use in the classroom? How can teachers be supported in managing behaviour in the classroom?  What can schools do to aid behaviour management for SEN pupils?
12. Structuring Learning
This unit provides teachers with a model for the process of designing lessons. It considers factors affecting lesson design, including the influence of the type of learning objective on the choice of approach. It goes on to explore effective methods of sharing learning objectives with pupils.
13. Teaching for Effective Learning
The module explores a range of teaching models and encourages teachers to review their teaching practice against the models described. For each teaching model outlined, episodes are clearly defined showing how the model might be applied in classrooms.
14. Designing Lessons for Low Attainers
This unit explores a range of strategies and techniques that will help pupils who tend to learn more slowly.
15. Designing Lessons for Inclusion
The module considers some principles for ensuring the inclusion of all pupils in lessons, and how to hold them all into the learning process. It provides an insight into the needs of several groups that need to be included, such as boys, EAL, lower attainers, gifted and talented and SEN pupils.
16. Effective Questioning
This course outlines the different types and purposes of questioning. It explains how to organise questioning for whole-class and group work, and offers strategies such as providing 'wait time' for making it effective.
17. Opening & Closing Lessons
The beginnings and ends of learning sequences are important. This unit describes the purpose and importance of starters and plenaries at the beginnings and ends of lessons, and also within lessons as part of teaching episodes.
18. Effective Explanation
This course looks at the purpose of explanations in teaching and outlines the characteristics, features and skills of successful explanations. It explores different types of explanation, how to plan for them, which strategies are effective – particularly for those involving abstract ideas.
19. Guided Learning
This course explores how the principles and approaches involved in guided reading and writing can be used to support guided learning in subjects across the curriculum. It describes an instructional sequence for the teacher working with small groups, which is integrated into lessons to act as a bridge between whole-class teaching and independent work.
20. Self - Organised Learning
This course explores the work of Sugata Mitra and The School in the Cloud, looking at ways in which the teacher can use 'Big Questions' to motivate pupils to engage in self-organised research in order to develop their collaborative learning skills.
21. Successful Group Work
In this course teachers look at how effective group work can help to improve pupils' speaking, listening, thinking, problem-solving and social skills. The unit emphasises the need for establishing clear rules and procedures and sets out a range of techniques to ensure pupil engagement and cooperation, such as allocating roles and setting group targets.
22. Engagement in Lessons
This course explores what is meant by engagement and why it is important. A range of strategies to motivate and engage pupils is examined, for example directed activities related to text, (DARTs), to promote active reading, strategies to promote active listening, thinking strategies, and the use of drama across subjects.
23. Developing Reading
This course focuses on improving pupils' ability to understand and to respond to written texts. It considers teaching subject specific vocabulary; how teachers can support pupils by clarifying the approach they need; how pupils need to access their prior knowledge before they read and some of the ways pupils can be encouraged to engage with text. It shows how the teacher can use shared and guided reading to enable pupils to develop more independence and skill as readers.
24. Developing Writing
This course focuses on improving the quality of pupils' writing through actively teaching the techniques they will need. Pupils write best when they know what, how and why they have to write.
25. Using ICT to Enhance Learning
The use of ICT in classrooms enhances learning and teaching. This course looks at the relationship between teachers' use of ICT as a medium for teaching and the development of pupil capability. There are guidelines on the use of classroom support assistants and technicians, on classroom management and on organisation in the ICT rich classroom.
26. Developing skills for Learning
Through the use of case studies, this unit seeks to answer the questions, what is an effective learner? What learning skills might be expected of pupils? How learning skills can be developed within subjects?
27. Improving the Environment for Learning
The physical environment can make a significant difference to learning; this unit explores how even small changes to the classroom can help. It looks at arranging furniture to suit the teaching approach and creating displays that really contribute to learning. Teacher–pupil relationships are another important factor in classroom climate, and the unit also describes how pupil expectation and motivation can be improved through the use of appropriate classroom language.
28. Understanding Learning Styles
The course provides advice on how to identify different learning styles and emphasizes the need to provide a variety of activities to suit different styles, over time. There is guidance on how to plan and adapt activities to accommodate visual, auditory and kinesthetic learners.
29. Assessment of Learning & Assessment for Learning
A very practical course which explores the importance of having effective assessment procedures in place at appropriate points in the curriculum.
This program addresses the differences between assessment for learning (AfL) and assessment of learning. Participants will also learn effective strategies for involving their students in assessing their own or others learning (self and peer assessment).
30. Differentiation In The Classroom
This course explores practical approaches to creating differentiated schemes of work and lesson plans, enables participants to engage, motivate and stretch every member of their class, thereby maximizing learning outcomes.